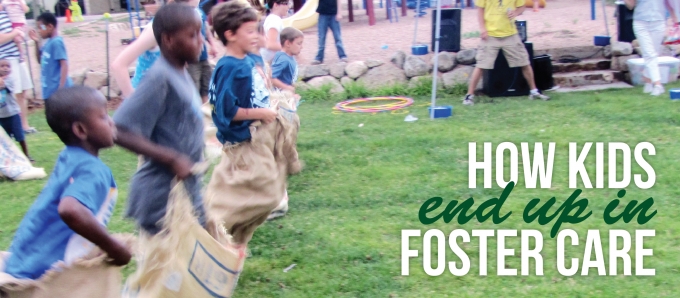 Every single child who lands in foster care is the victim of severe abuse or neglect...

Babies, brothers and sisters, teenagers: All kinds of good kids get caught in the middle when bad things happen in their family--things like drug abuse, alcoholism, domestic violence, homelessness, or mental illness.
In many of these homes, the struggling parents abuse or neglect their children severely enough for county officials to remove the children and place them in safe foster homes.
That's where Hope & Home comes in--and where you can, too, simply by giving these kids a strong sense of belonging and acceptance that only a loving family can offer. Some children need just a short time in foster care while their family receives help; the kids are then returned, or reunified, with their birth family. Others can never go back and need a new family to adopt them. However long a child is with you, your love and care may be the only light coming into their dark and scary world--and that can make a world of difference.