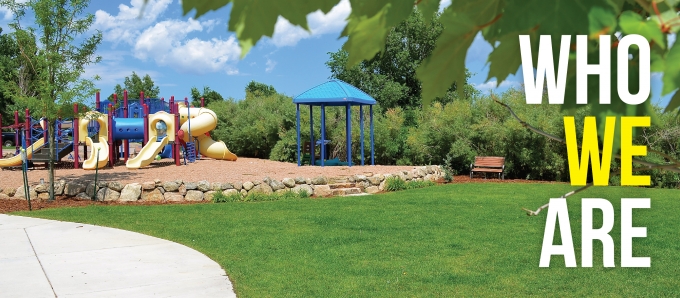 "Never doubt that a small group of thoughtful, committed people can change the world. Indeed, it is the only thing that ever has." --Margaret Mead
You could say we're "The Little Engine That Could". We started with a few concerned members of a church Sunday school group who saw foster kids being treated like second-class citizens—or worse—and decided to do something about it.
Today we've turned foster care upside down and have emerged as one of the largest, most dynamic child placement agencies (CPAs) in the state of Colorado, with hundreds of children rescued from the foster-care system and happily adopted. Each year we provide short- and long-term in-family care to hundreds of children in crisis. At any given time, well over 100 families accross the front range are either providing care for foster children or are in training to become licensed with us.
Along the way, we've created a program where children in foster care are nurtured and truly cared for, and where the foster parents who give these children a home can do so with a level of friendly, professional support not found anywhere else. Our strength comes from our Christian commitment to children, from our large and highly invested community of donors and supporters, and from our pledge to only accept first-rate foster parents who believe, as we do, that no child should ever feel less than loved.
The result? Hope & Home is recognized by numerous judges, child welfare experts and others as having the best foster parents, and as being the agency that does the best job taking care of foster children.
Among Hope & Home's other distinctions:
Ten-time recipient of the El Pomar Foundation's Merit Award for outstanding service

Member of the Center for Nonprofit Excellence

Member of the Evangelical Council for Financial Accountability

Member of the National Indian Child welfare Association (the only foster care agency in the state with membership)

Executive Director Ross Wright's parenting book, "Kids in Crisis," published by B&H Publishing

Overseen by a board of directors comprised of respected leaders in the Colorado Springs community